A 68-bed makeshift hospital is expected to open in Central Park on Tuesday in an effort to ease some of the strain on the city's hospitals that have been bombarded with 
COVID-19
 patients.
The field hospital in New York City is comprised of 14 tents and will receive patients first from Mount Sinai Brooklyn and Mount Sinai Queens. Brooklyn and Queens have been the hardest-hit boroughs in the city's outbreak, according to data released by the city.
Doctors, nurses and other medical personnel will be on-site, according to the evangelical Christian organization Samaritan's Purse, which helped construct the makeshift hospital.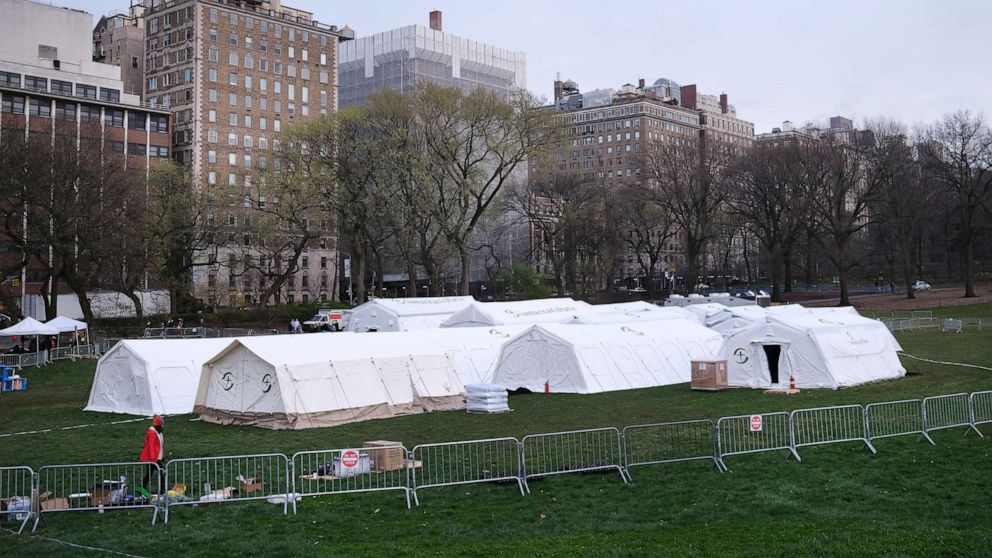 Volunteers from local churches also helped to build the field hospital, according to the group.
"People are dying from the coronavirus, hospitals are out of beds and the medical staff are overwhelmed," Franklin Graham, president of Samaritan's Purse, said in a statement. "We are deploying our Emergency Field Hospital to New York to help carry this burden. Construction at the site began on Sunday.